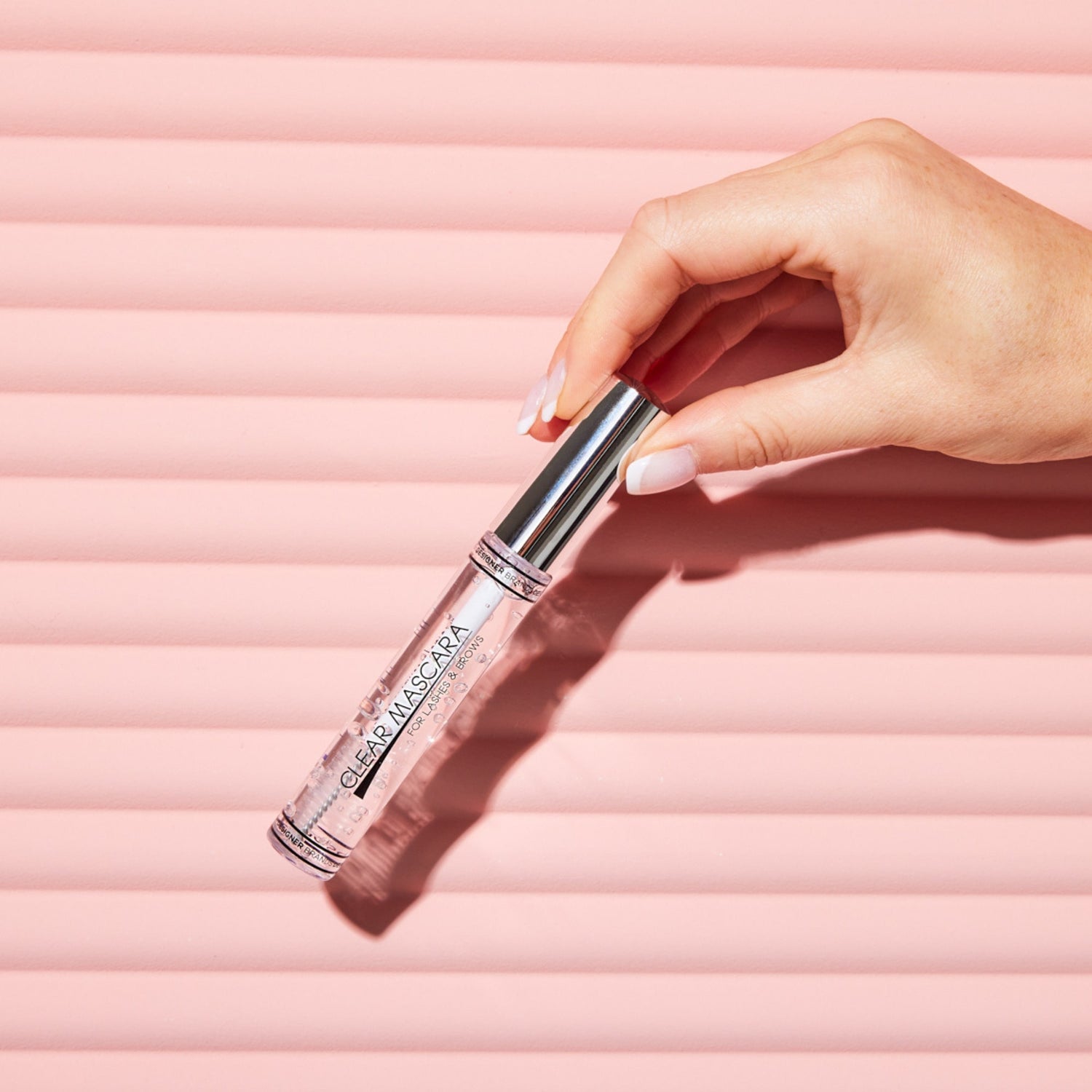 FREE Clear Mascara
Receive a FREE Clear Mascara when you purchase 3 or more full-priced products in one transaction.* Valued at $15.99.
About Face Powder
Have you discovered the wonders of makeup powders yet?
From designer setting powders to drugstore compact powder, there are several reasons why this humble product should have a starring role in your makeup routine.

From reducing redness to helping set makeup, the best types of face powder formulations can transform how you use your favourite products.

Set Makeup, Improve Its Appearance, or Mask Imperfections with Our Makeup Powders
At DB Cosmetics, our collection of different types of face powders means that we can provide quality compact powder creations to suit any skin tone, type or concern. Discover simple ways to set makeup, improve the overall appearance of your products or hide imperfections or irritations using face powder.
What are face powders?
Makeup powders refer to finely milled powder in either loose powders or pressed powders. These vary from lighter, natural designs to more pigmented formulations.
When you find the best face powder for you, the correct application means that you can enjoy a more even skin tone and controlled shine, as well as a fast and effective way to cover imperfections like acne or makeup mistakes.
Shop Our Range of Face & Makeup Powders
In our DB Cosmetics range, you can choose from a series of
setting powders
,
brightening powder
,
mineral foundation
,
finishing powder
,
luminous pressed powder
and more.
To ensure your choice of makeup powders have the staying power you need, there are some key ingredients to be on the lookout for:
Talc – this is often the primary ingredient in many types of compact powder formulas. These naturally occurring minerals absorb moisture and oil that lingers on the skin, helping to set makeup, control shine and freshen the skin.
Silica – this works as an absorbent powder that doubles as a thickening agent in many face powders. It helps to promote an even distribution of pigments and prevent them from settling.
Zinc Oxide – this ingredient is an effective skin protectant. It also works well to set makeup and as an effective sunscreen in types of compact powder.
DB Cosmetics is committed to providing our customers with the best products without breaking the bank. Following our
DB Promise
, our makeup powders go a step further, with various organic, nourishing ingredients infused into our formulas. Skin-loving ingredients like hyaluronic acid, pomegranate extract, green tea, and more work to care for the skin inside and out.
When used in combination with other DB Cosmetic essentials like our
foundations
,
concealers
,
primers
and
setting sprays
, you can achieve a fresh, youthful look like no other. Experience greater, buildable coverage when you try out our range of the best face powders from DB Cosmetics.
Get in touch with our DB team today to learn more about our affordable range or to discover even more great
makeup tips
!
Get Your Questions on Types of Face Powders Answered Here
What does face powder do?
Face powder is primarily used to set makeup or to balance and mattify oily skin. The best face powder can blend and buff the face to reduce shine and help hold your makeup in place for longer. There are many types of face powders, including setting powders and compact powder options, so you can achieve a smooth finish wherever you are, no matter your skin type.
Which face powder is best for daily use?
This depends on your skin type and what you hope to get from your best face powder. Natural makeup powders work to nourish and enhance the skin and, as such, are a good choice for any makeup kit.
Determine whether you have oily, dry, combination or maturing skin and experiment with the different types of face powders to find the best compact powder for you.
What are the advantages and disadvantages of types of face powder?
Makeup powders are absorbent, meaning they set makeup and help reduce the amount of excess oil on the skin. Thanks to this characteristic, setting powders successfully extend your makeup's longevity so you can experience a better look for longer.
Makeup powders are also known to create a perfect base upon which you can confidently apply other makeup products.
In contrast, heavy types of face powders can sit on the skin's surface, clogging the pores and causing redness, irritation, and acne.
Also, in extreme cases, some face powder options, usually cheaper, low-quality products, can cause breathing troubles when inhaled during application.
Can I apply powder after moisturiser?
The answer is a resounding yes! By applying moisturiser before your powder, you are prepping your skin and adding a boost of hydration to ensure your face powder goes on smoothly. This is particularly true if you are someone who struggles with dry skin. Just remember, it is important to give the moisturiser a few minutes to absorb fully before applying any compact powder.
What's the difference between translucent powder and setting powders?
Did you know that a translucent compact powder may also refer to setting powders? Well, setting powders are designed to control shine and set makeup for longer. Translucent face powder absorbs oil, brightens the complexion, and reduces shine. So, while you can get translucent setting powders, like the
Hydra Set Translucent Loose Setting Powder
, translucent types of face powders generally are geared more towards achieving a look rather than supporting other makeup products.
What goes on first, foundation or powder?
It is best practice to apply your face powder after your foundation products. This is because while your compact powder will impact how your skin looks, it will likely have a more significant effect on your makeup's longevity. Setting powders are particularly useful to set makeup and extend the wear of your foundation.
How do I find the right powder for my skin tone?
Knowing your skin tone will make all the difference when choosing a new compact powder to set your makeup. If you have naturally lighter tones, choosing a face powder with a pinkish undertone will help to complement your skin. Alternatively, if you carry deeper undertones, makeup powders with yellow or orange tones will better match your look.
Also, be mindful of matching your powders with the colours of your foundations and concealers. A good rule of thumb is to select a slightly lighter colour for setting powders.